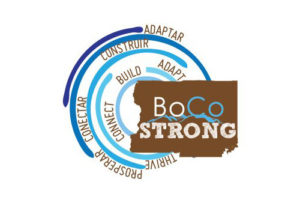 BoCo Strong is all about building relationships that will help us thrive when life or disaster try to stop us in our tracks.
Emerging out of the 2013 floods, we saw how vital connections were to our recovery:
Getting to know our neighbors meant that we have first responders right next door.
Connecting to non-profits around the county allowed us to access resources when we didn't have what we needed.
Familiarizing ourselves with local government and policy makers meant that we could advocate for any changes that needed to be made.
Save
Save
Save
Save